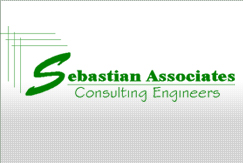 Sebastian Associates, in conjunction with our sister company Sebastian & Sons, Inc., has completed a variety of innovative construction projects calling from all aspects of our design and installation background.

Helium Comedy Club
Design/build project featuring fast track construction in the basement level of a 4 story historic building in Philadelphia. Our design features three 100% outside air packaged rooftop air conditioning systems ducted through 4 stories into the space, linked with a 3-stage exhaust system to provide proper space temperature and pressurization.
Parklane at Bellingham
Design/build project including construction of a 3-story nursing care facility featuring 70 patient rooms, dining facilities, lounges, office wing, and kitchen.
Wellington at Hershey's Mill:
Design/build project featuring construction of a 4-story managed care facility including 200 apartments, dining area, theater, exercise area, and indoor pool.


Combination of packaged and split-system heat pumps to serve public areas and corridors, ducted vertical packaged heat pumps to serve the apartments, and split system dehumidification system to serve indoor pool enclosure.
Temple Beth Or
Another design/build project featuring the construction of a new Synagogue with sanctuary, social hall, kitchen, and education wing with 24 classrooms.


Packaged rooftop air conditioners with integral energy recovery systems and onboard digital unitary controllers to minimize energy consumption for high occupancy areas.
Dendrite International
Design/build project involving a 150,000 ft2 electronic repair facility. Three-month fast track project including eighteen packaged rooftop units, two computer room air conditioning units, and a complete Building Management System for remote monitoring and system diagnostics.